Maturation Warehouse: 2012 Oloroso Hogshead
Another release in our maturation warehouse series, this 7 year old dram has been finishing in an Oloroso Hogshead at Bunnahabhain since June 2016  A really interesting dram evoking memories of a woody headland by the sea at dusk.  You've got to try it to believe it!
Description
The maturation warehouse is one of our newest visitor experiences at the distillery, exploring in depth, the maturation process and the effect a sherry cask has on our unpeated spirit at different ages.
Distilled on the 30th January, 2012, this whisky was first matured in a refill sherry butt, before being transferred to a first fill Oloroso sherry hogshead at the distillery on the 20th July 2016. It has continued to mature in this cask in our coastal warehouse 9 until bottled by the team to share with you.
Cask Number: 010056
Age: 7 year old
AYS: 30/01/2012
The result is a dram which seems to move from sweet to sharp to dry - definitely not one to miss!
Our hand filled warehouse whiskies:
These are single cask bottlings, limited in number, selected by our Master Blender and our visitor team. Once the cask is emptied, it is unfortunately never to be repeated.
Please note, this whisky is hand filled by our visitor team straight from the cask. As the whisky is not filtered, you might find particles in the liquid, which are entirely natural from the whisky maturation process and the cask, e.g. pieces of charcoal from the charring of the cask.
The whisky is sold as is and no refunds will be given as a result of this process. In addition, we will not be responsible should the whisky be held in customs.
Tasting Notes
Nose
Ginger-nut biscuits, chocolate, chocolate orange, butter, worn leather, spicy ginger, wild garlic, coffee bean
Palate
Oily, toffee popcorn, orange, gutyric acid – a bit 'Bruichladdich-y'! Baclava – pistachio, sweet and nutty. With a light taste on the tongue, this dram is not aggressive – warm water running over you, not a power shower, just soaking. Strawberry smoothie at the end
Finish
Wood burning on a fire, but not smoky, leather, toast on an open fire. This dram seems to go from sweet to sharp to dry. The liquorice is still there.
It's not really a taste, but more of a place – a woody headland by the sea at dusk, a slight breeze, not overly salty (and no midges!)
Discover Bunnahabhain
Find out more about our distillery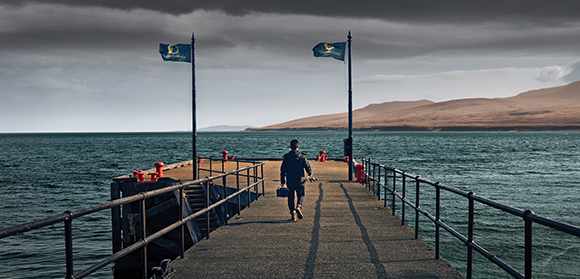 About Us
Situated at the end of a small single track road, on the shores of the Sound of Islay, Bunnahabhain is known for its spectacular surroundings and delicious signature unpeated Islay Single Malt Whisky.
Discover More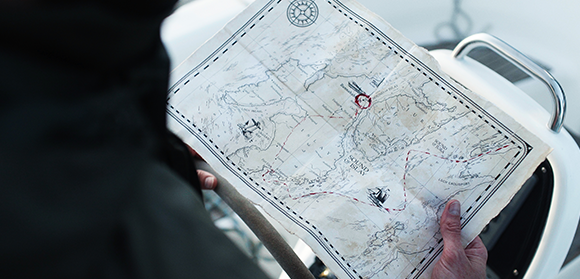 Plan your Visit
Surrounded by stunning landscape and magnificent views across the Sound of Islay, there really is no better place to enjoy a dram of Bunnahabhain.
Plan your Visit