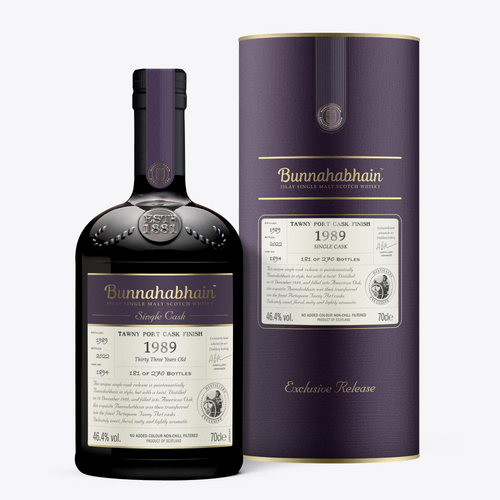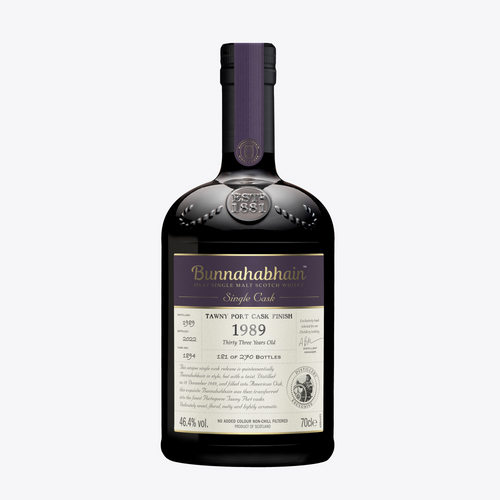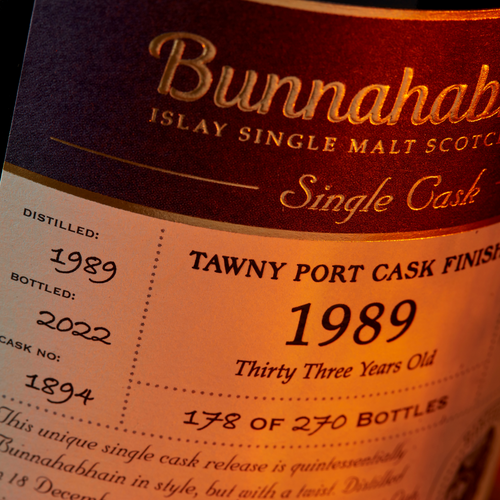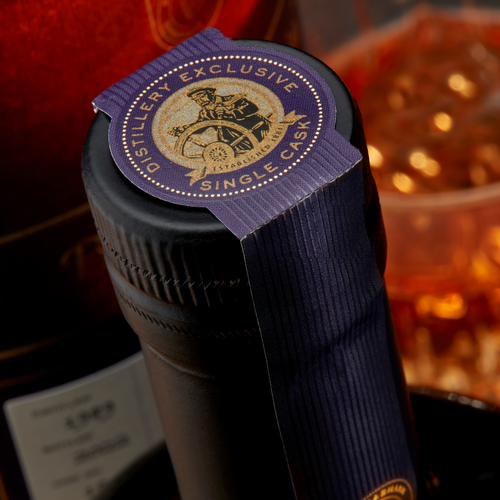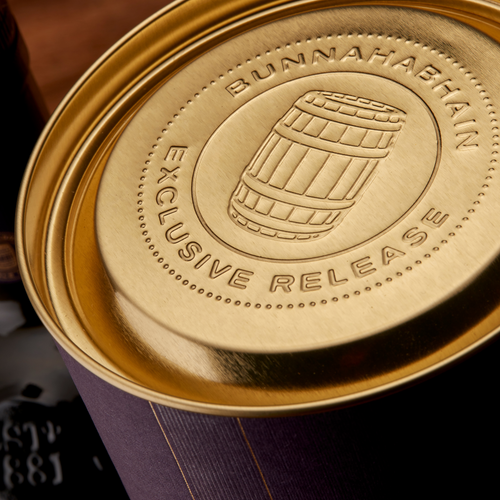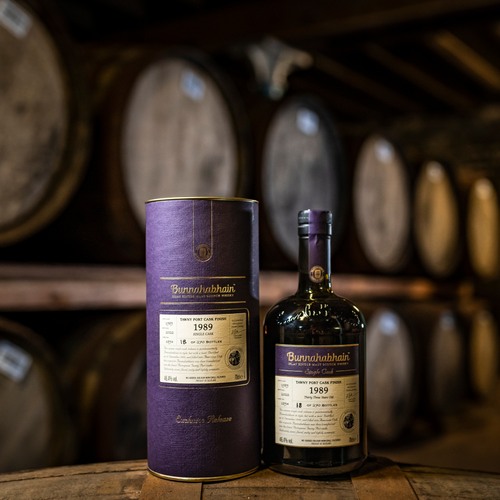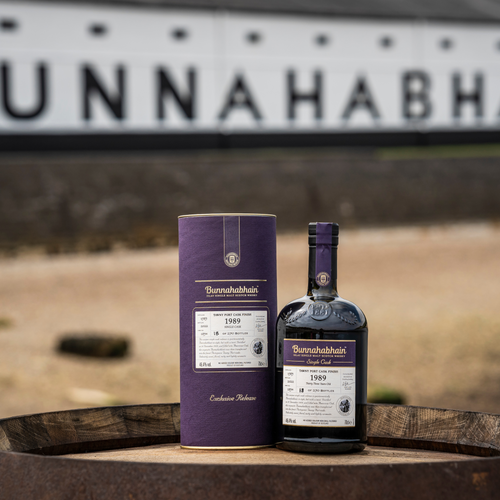 Single Cask Release - Rare 1989 Tawny Port Cask Finish
This single cask release was specially hand selected by Julieann Fernandez, our Master Blender, for the distillery. Limited to only 270 bottles and bottled at cask strength, this is the first of a limited series of rare single cask releases.

Distilled on 18 December 1989, it developed its character in an American Oak cask (Cask 1894) before being finished in the finest hand selected Portuguese Tawny Port cask. With similar characteristics to sherry, the Tawny Port cask complements our Bunnahabhain spirit beautifully.

*Each bottle accompanied by a 3cl tasting mini dram.

Description
At Bunnahabhain we are known for our unpeated, classically sherried single malts, and this exclusively hand-selected 1989 single cask release is quintessentially Bunnahabhain in style with a twist.
This single cask spent most of its life maturing in Warehouse 4 at Bunnahabhain - the closest warehouse in proximity to Bunnahabhain Bay. Directly impacted & influenced by the tempestuous Hebridean weather and coastal conditions, this warehouse and as such, the casks within it, require close monitoring and restoration on an ongoing basis.
On nosing cask 1894, Master Blender Julieann Fernandez realised there was something special about this particular cask, and after tasting a sample, she knew this was a one of a kind.
Although exquisite Julieann believed that a finish would take cask 1894 to another level, and as such, transferred the liquid into a hand-selected, Portuguese Tawny Port cask. Tawny port, made from indigenous grapes grown in the colder regions of Douro valley in northern Portugal, is famed for its characteristics of almonds, toasted walnuts, hazelnuts, dried fruit, butterscotch, toffee, and crème brûlée, similar characteristics to Bunnahabhain new make spirit, making it a perfect pairing.
Month on month Julieann carefully sampled the cask, waiting for just the right moment for that perfect pairing. And in December 2022 she found that the whisky was bursting with a harmonious marriage between the Bunnahabhain spirit and the finest Portuguese Tawny Port cask.
Tasting Notes
Colour: Tawny
Nose: Initial burst of red fruit and apricots with creamy caramel, cocoa and a zesty orange oil
Palate: Sweet and fruity with grapefruit segments, stewed cherries and cherries, followed by bitter dark chocolate and honey roasted walnuts.
Finish: Dark chocolate fades to reveal a hint of menthol and a perfumed floral note.
Customer reviews
Discover Bunnahabhain
Find out more about our distillery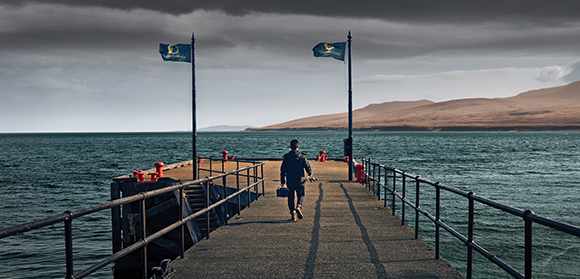 About Us
Situated at the end of a small single track road, on the shores of the Sound of Islay, Bunnahabhain is known for its spectacular surroundings and delicious signature unpeated Islay Single Malt Whisky.
Discover More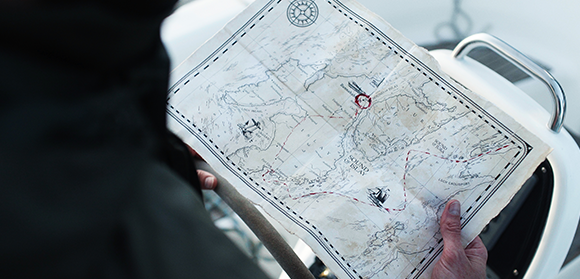 Plan your Visit
Surrounded by stunning landscape and magnificent views across the Sound of Islay, there really is no better place to enjoy a dram of Bunnahabhain.
Plan your Visit