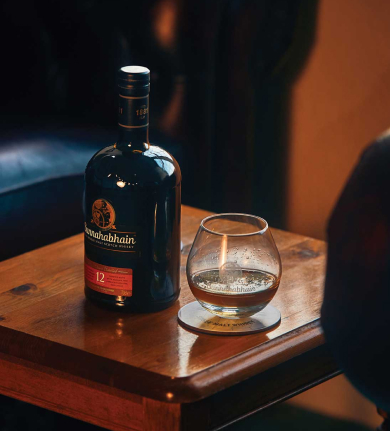 Welcome to the Coterie
Ready to explore your Coterie membership perks?
If you have signed up, created, and activated your account on our new website, all you have to do is login using the form on this page to see what's waiting for you! 
How do I activate my account?
Please remember that when you sign up for a Coterie account, it needs to be activated. This is for your own security and you won't be able to login unless the account is activated.
You should receive an email from Bunnahabhain Distillery (distell@mailmarkuk.com) with the subject 'Customer Account Activation'.  Simply click on the link in the email to activate your account and you're ready to enjoy everything The Coterie has to offer.
If you can't find the email, please check your spam folders.  If you still have not received anything, please email info@bunnahabhain.com with your name and email used to sign up, and we will resend this. 
What if I don't have an account?
Visit our sign-up page and complete the short form to join our community.  Don't forget to activate your account using the email we'll send you after you have submitted the form.  Only after your account has been activated will you be able to sign in and see our latest updates. 
Why is my email and/or password not recognised?  
If you are receiving an error message saying that your account or email address is not recognised, it is likely that you have not activated your account.  Check your inbox for an email with the subject line 'Customer Account Activation' and follow the link to activate your account.  Once you have done this, you should be able to login successfully.
How can I change my password?
If you have already activated your account and can't remember or want to change your password, you can recover your account and setup a new password by clicking here. 
If you are still having problems setting up your account or accessing The Coterie, please email us on info@bunnahabhain.com and we'll get back to you as soon as possible.