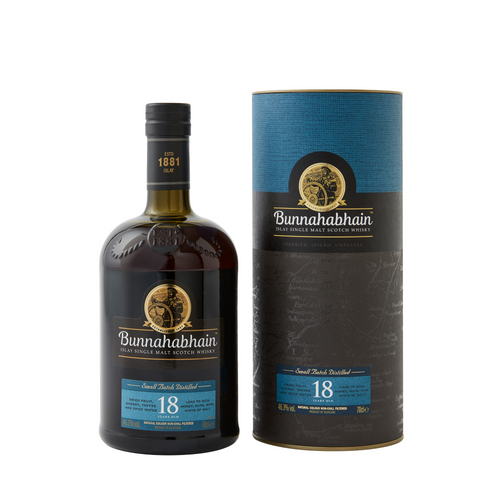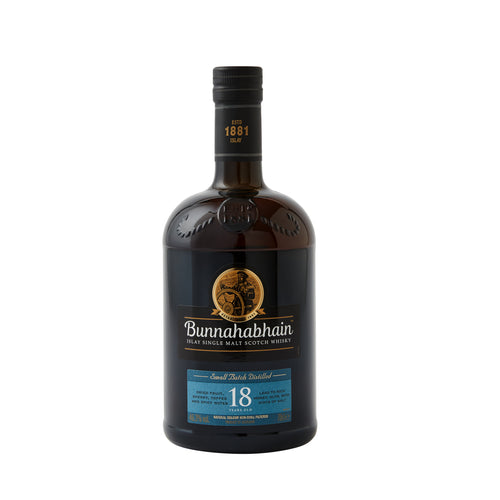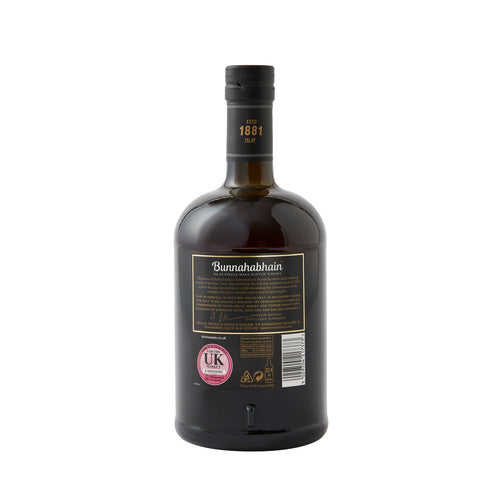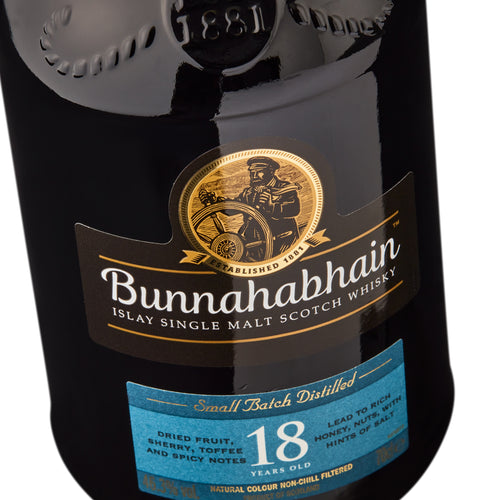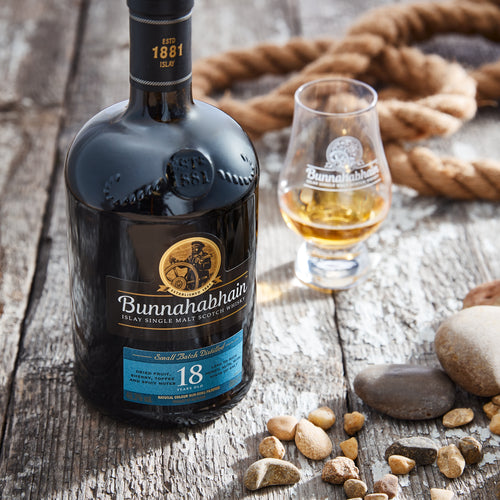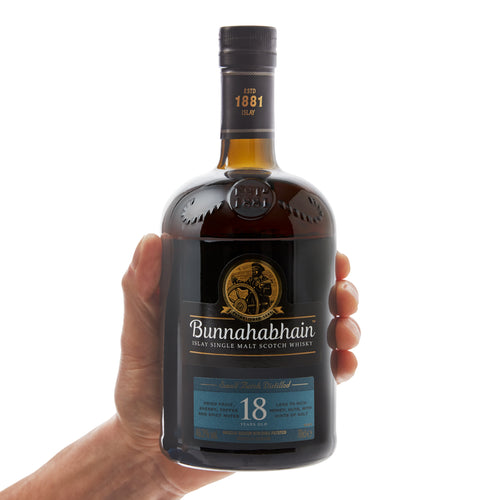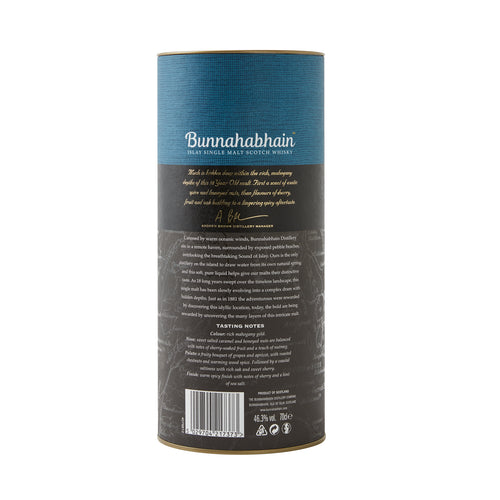 Bunnahabhain 18 Year Whisky
Our Bunnahabhain 18 year whisky is non-chill filtered and natural colour, this rich mahogany malt is one of the Bunnahabhain family favourites. It is intensely warming; with dried fruit, sherry, toffee and spices leading to a rich honeyed nuttiness and the slightest hint of sea salt.
Description
Our 18 Year Old is one of our most awarded Single Malts and once you've tasted it you'll understand the wealth of gold medals it has achieved. The deep mahogany colour of the whisky gives away the exclusive sherry cask maturation and the tang of salt on the tongue reminds you of our coastal location.
With warehouses positioned along the shore and a bay fed by the Sound of Islay, there is no escaping the salty sea air, especially when you're maturing by it for 18 years.
Tasting Notes
Colour
Rich mahogany gold.
Nose
Fragrant with notes of dried fruit, rich honeyed nuts, toffee and slight hints of spice.
Palate
Notes of mellow sherried nuts, dried fruit and rich oak, with toffee and a slight tang of salt from its maturation of 18yrs at the coast.
Finish
A dry fruit finish with a hint of spice and salt.
Awards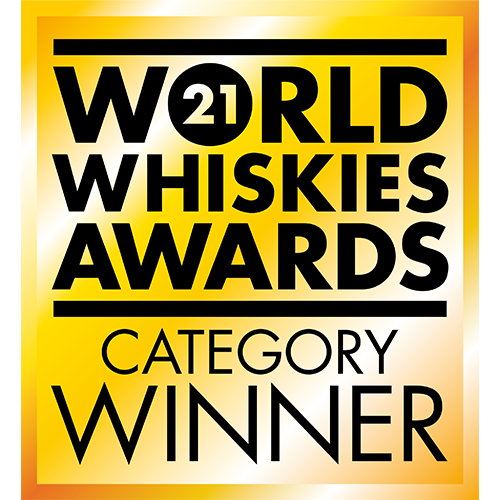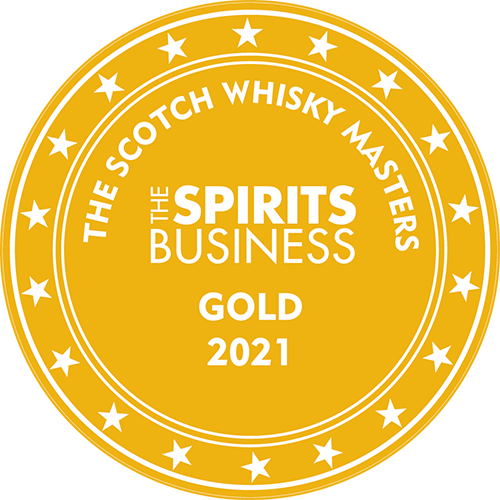 Customer reviews
Discover Bunnahabhain
Find out more about our distillery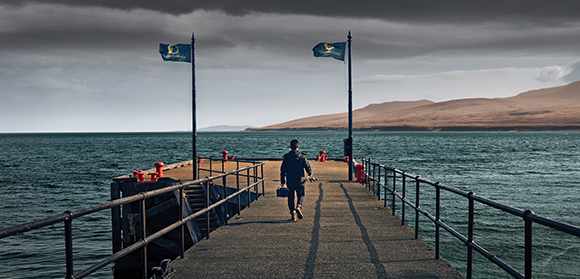 About Us
Situated at the end of a small single track road, on the shores of the Sound of Islay, Bunnahabhain is known for its spectacular surroundings and delicious signature unpeated Islay Single Malt Whisky.
Discover More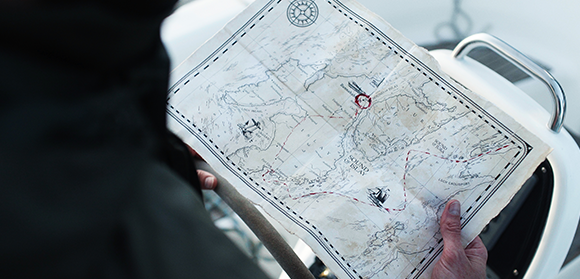 Plan your Visit
Surrounded by stunning landscape and magnificent views across the Sound of Islay, there really is no better place to enjoy a dram of Bunnahabhain.
Plan your Visit