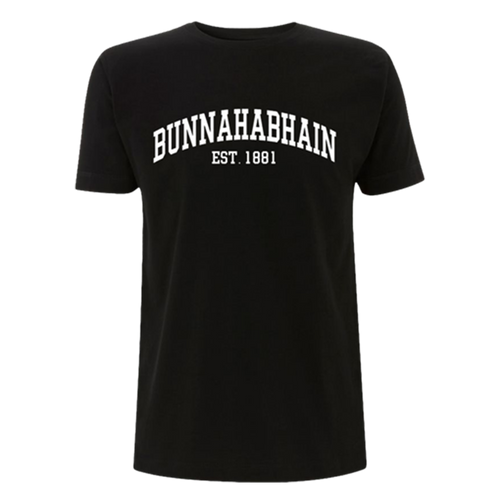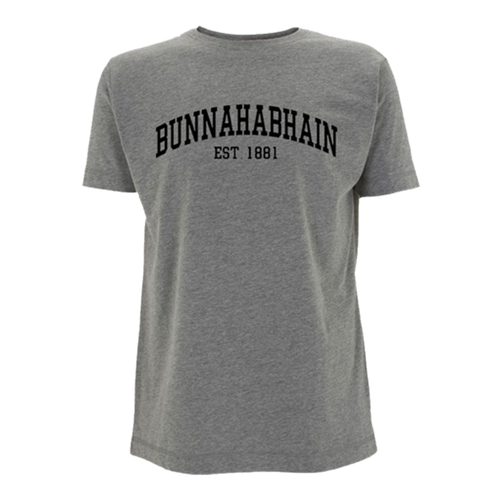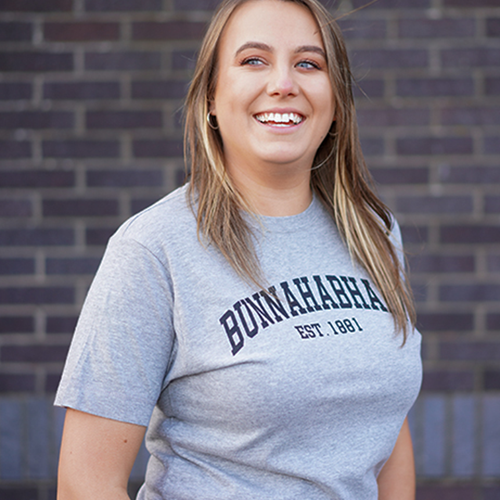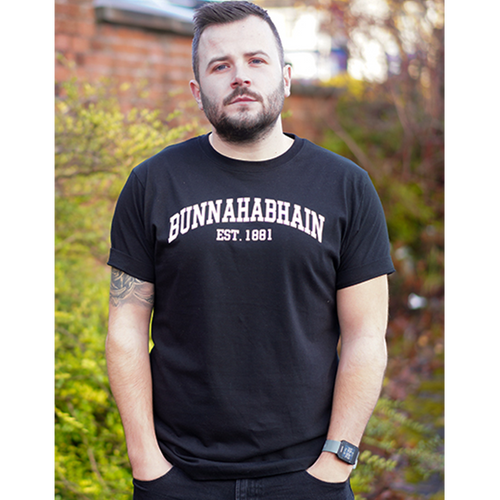 Bunnahabhain Athletic Unisex T-shirt
Available in 5 sizes, this Bunnahabhain t-shirt is 100% cotton and fits both men and women. With a stand out 'athletic style' Bunnahabhain logo on this fine whisky t shirt, this is perfect for any Bunnahabhain fan. The female model wears a size medium, male model wears a size large.
Discover Bunnahabhain
Find out more about our distillery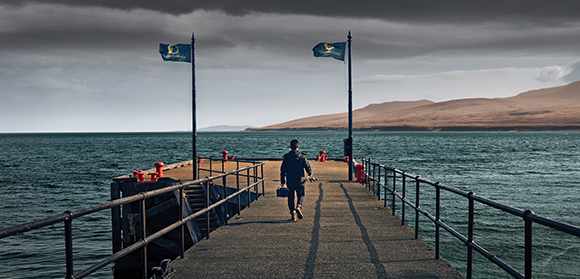 About Us
Situated at the end of a small single track road, on the shores of the Sound of Islay, Bunnahabhain is known for its spectacular surroundings and delicious signature unpeated Islay Single Malt Whisky.
Discover More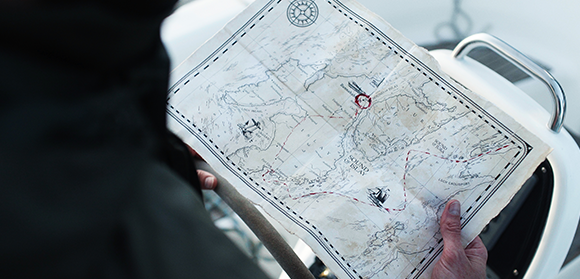 Plan your Visit
Surrounded by stunning landscape and magnificent views across the Sound of Islay, there really is no better place to enjoy a dram of Bunnahabhain.
Plan your Visit